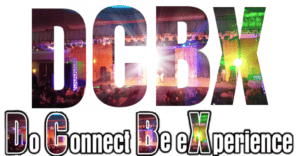 DCBX is a visionary entertainment and lifestyle brand bringing culturally diverse and widely inclusive live events to any world-class city to serve consumers of Latin culture, Dance, Music, Film,  Entrepreneurship, and Fashion.
With over two decades of experience hosting an array of live events year round—we have successfully transformed an excess of 1/2 a million fans and consumers who celebrate Latin culture and the Arts in 800+ cities across the globe.
11th DCBX Ultimate Tropical New Year's Eve
Join us as we ring in 2024!
Celebration| Inclusiveness | Community |  Diversity
DCBX ULTIMATE NEW YEAR'S EVE FESTIVAL
Date: December 29, 2022 -January 2, 2023, New Year's Eve Festival
DCBX ULTIMATE NEW YEAR'S EVE 
Date: December 31, 2022- New Year's Eve Celebration
Renaissance Marriott, Washington D.C.
••10th Annual DCBX Ultimate Tropical New Year's Eve 2022! 
New Year's Eve is a special time to be with family, friends, and your closest  4000 friends! Each and every year DCBX throws an event like none other in a Tropical theme to bring in the new year with a bang! The celebration includes three days of enticing Latin dance entertainment and instruction with DOZENS of workshops.  DCBX events host over 60+ music, dance, and variety acts IN DC, MIAMI & NYC!  DCBX spreads the love of diversity through interactive engagements in learning, healthy living, and movement. 
DCBX 16 The Largest Bachata, Salsa, Kizomba
&

Zouk Festival in the United States!

Join us as we Celebrate our SWEET 16th YEAR ANNIVERSARY!
                                   DCBX|16
Latin Dance | Latin Music | Wellness |  Fitness |  Flavor|
Join us as we celebrate 15 transformative years!

Date: DCBX 15 August 22-26, 2024
Renaissance DC Hotel
Our flagship event, DCBX|16, in its 16th year takes place at the Renaissance Marriott Hotel in downtown DC. DCBX|16 is an exciting multicultural, educational, music, and entertainment festival where we bring together thousands of fans, celebrities, and thought leaders, to a whirlwind celebration of culture—welcoming 7K+ domestic and international attendees giving all an opportunity to touch the brand and its culture in an active and experiential way!  Attendees can participate in over 200 Latin Dance, Latin Music, Wellness, and Fitness educational sessions!
 DCBX|16 the current 5x Latin Dance Event of the Year is an experience like no other! DCBX is currently the largest transformative Salsa, Bachata, Kizomba & Zouk Festival in the United States.
Get ready to Discover New Experiences at DCBX|16!
DCBX Flavor Fest Sample Healthy Food Brands & Fuel your passion.
DCBX Fit  Featured workshops on yoga, stretching & wellness.
DCBX Remix  Train with the Top Latin DJs in our DJ Lab.
General Schedule
Wed. August 21
Official Pre-Party + Guest International Instructors
Thurs. August 22
Renaissance Hotel Workshops & Party + DCBX & Sensual Movement Monument Party Bus Tour
Fri. August 23
Renaissance Hotel Workshops, Rooftop Parties, Shows, Evening Dancing
Sat. August 24
Renaissance Hotel Workshops, Rooftop Parties, Shows, Evening Dancing
Sun.  August 25
Renaissance Hotel Workshops, Rooftop Parties, Shows, Evening Dancing
Mon. August 26 
Smithsonian Museum Tour + After Party with Guest International Instructors
Sponsored By