The DCCC will be an integral part of DCBX#10!  A Different Cloth, DCBX.org and Stuck On Salsa.  While DCBX celebrates Latin music, dance, film, and Entrepreneurship this year we have extended our focus to bring the root of DC music Go-Go!
Experience the DC Culture Convention! Our Style, Our Music and Our culture to share with the World!  Celebrate four days of Live Music, Panels, Networking and Socializing
The mission of the DCCC is to celebrate Go-Go music's roots and continue to expand its discovery.   The event will bring together the cities top bands as well as industry experts.

Thursday, August 23, 2018
Renaissance Downtown Hotel
999 Ninth St NW DC, 20001
Kicking off Thursday, August 23rd with The MET GALA DC.
A Night of Class and Style.
You have heard about the famed MET Gala in NYC
Join us as well celebrate the DC Metro Area Way …
Live performances by
The Legendary BACKYARD BAND and The Hood Rock Creators BLACK ALLEY.
Sounds by an
Allstar Cast of The DMVS BEST DJ's
DJ BIGGS – AMP C – CASPER & D MONEY

Friday, August 24, 2018
Lucky Strike
701 7th St NW DC, 20001
Go-Go Friday Special Edition
Friday Night we Take the Party to Lucky Strike for #GoGoNightAtLuckyStrike
The Best place in town to experience that D.C. Sound

Saturday, August 25, 2018
Renaissance Downtown Hotel
999 Ninth St NW DC, 20001
Crank Go-Go Comedy Show
On Saturday Night  Comedy Meets Crank
D.C. has been historically known for being a great comedy town producing talents like Dave Chappelle and Martin Lawrence to name a few.
On Saturday Night we combine that DC Comedy Flavor with That DC Sound of Go Go….
Hosted By Comedian Billy Da Kidd
Performances by the DC Comedy All Stars
and musical performance by
Black Passion Band and The hottest New Band in town
The  A TEAM Producers Group
Music By The Legendary DJ BIG JOHN aka Dat Bamma Be Crankin

Sunday, August 26, 2018
Renaissance Downtown Hotel
999 Ninth St NW DC, 20001
On Sunday Evening its all about hometown Pride and Style with the
DMV United Colors of Crank and Cool
Patrons will rock their respective DMV Flag colors and rep their hometown   designers gear proudly as They Party to the sounds of
The World Renowned JUNKYARD BAND  Along with the Smooth Sounds Of LET IT FLOW BAND
The cool Crank of THE DYNASTY BAND
and the  Versatile sounds of MATURE CLIENTELE
Music by DJ BIG JOHN
And Just when You thought it was over….
We Close out the DC Culture Convention in GRAND FASHION
BOUNCE EN BLANC
The ALL WHITE GRAND FINALE
Featuring performances By  The Leaders of the New School
Top 5 and
and Originators of the Bounce Beat
Sounds by: DJ ALL HOMAGE + DJ LV
HOSTED BY: I BET IT BUZZ
RIP THE RUNWAY FASHION EXHIBITION
MORE ABOUT GO-GO & its ROOTS!
More about the late great Chuck Brown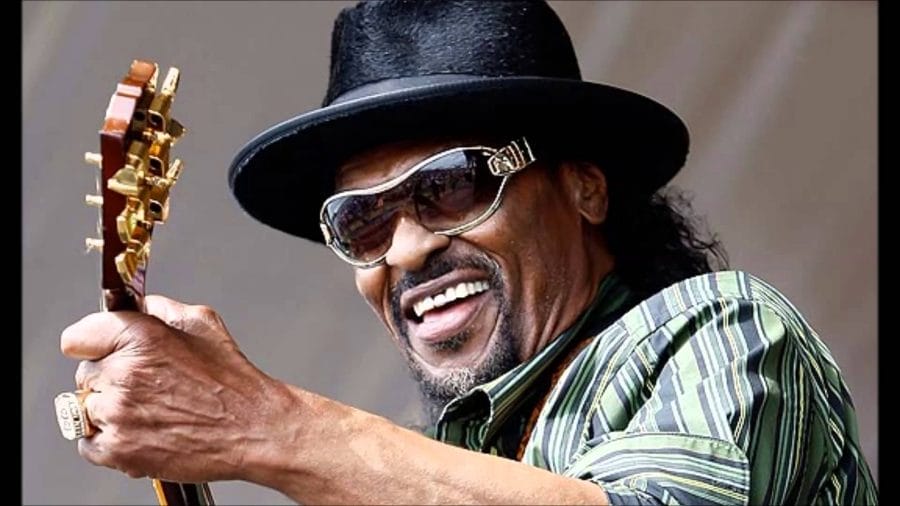 Chuck Brown is famously known as the Godfather of Go-go music. His love for music started when he was convicted of murder. He traded cigarettes for a guitar, and little did he know that that decision was his biggest life changer.
After serving, he worked various jobs and slowly started to play at parties throughout the D.C. area. His music career began when played with Jerry Butler and The Earls of Rhythm, later joined Los Latinos.  A band co-founded by DC native Tommy Smith.
His first debut album had his first hit called, "We the People".  Afterwards, he continued to have hits, one that is famously known in the DC area called "Bustin' Loose". The song took the #1 spot on the Billboard charts and became Washington Nationals baseball team home-run theme song.
Brown toured around the US and while touring he looked for inspiration then he created "We Need Some Money", which was the turning point for him. He found his way back into jazz and created "Go-go Swing" along with covers of other jazz and blues songs.
He made go-go music famous from his hits and from his performances on stage were charismatic. He had call-and-response routines that made him distinctive in the music community, which he encouraged to flourish with pride. Soon, go-go became a core for the black culture and pride. With hip-hop increasing in popularity, go-go took over the younger groups and he influenced many artists, such as Soul Rebels Brass Band, Trouble Funk, Rare Essence, etc. Soon, he became the most recognizable figure and made go-go a pride for black culture and DC pride.